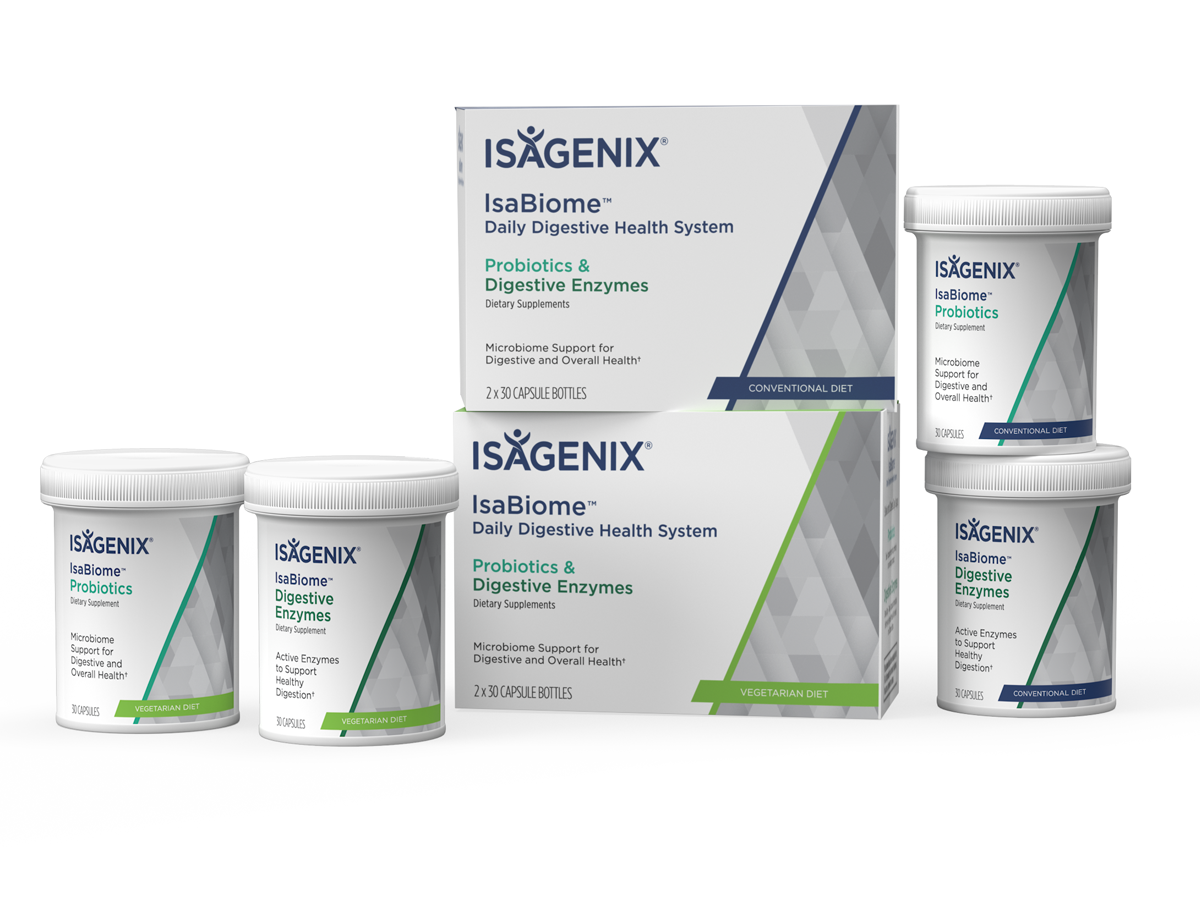 IsaBiome™ Daily Digestive Health System
---
IsaBiome™ works as a complete system to help support a better microbiome so you can feel better, live better, and continuously improve your overall health.
IsaBiome Digestive Enzymes formulas feature a blend of 13 different enzymes for the vegetarian option and 15 different enzymes for the conventional option.
A variety of digestive enzymes delivers immediate benefits to help break down foods for optimal nutrient absorption, helping support gut comfort, and to help ease occasional gas and bloating.

IsaBiome Probiotics feature 10 clinically tested strains of friendly bacteria in the vegetarian formula and 11 strains in the conventional formula.
IsaBiome Probiotics help restore optimal balance and diversity of friendly bacteria to help support a balanced digestive system, a healthier gut microbiome, and immune health.
It complements Isagenix Weight Loss Systems and is designed to work with Shake Days and Cleanse Days.
Two personalized formulas have been designed to work with conventional or vegetarian diets.
Or
Pricing may vary based on your selections
††† Transparency and accuracy are a top priority at Isagenix. We constantly strive to ensure that product information is complete, accurate, and current. However, at times, products may be unavailable or have different labels or attributes than those listed here.